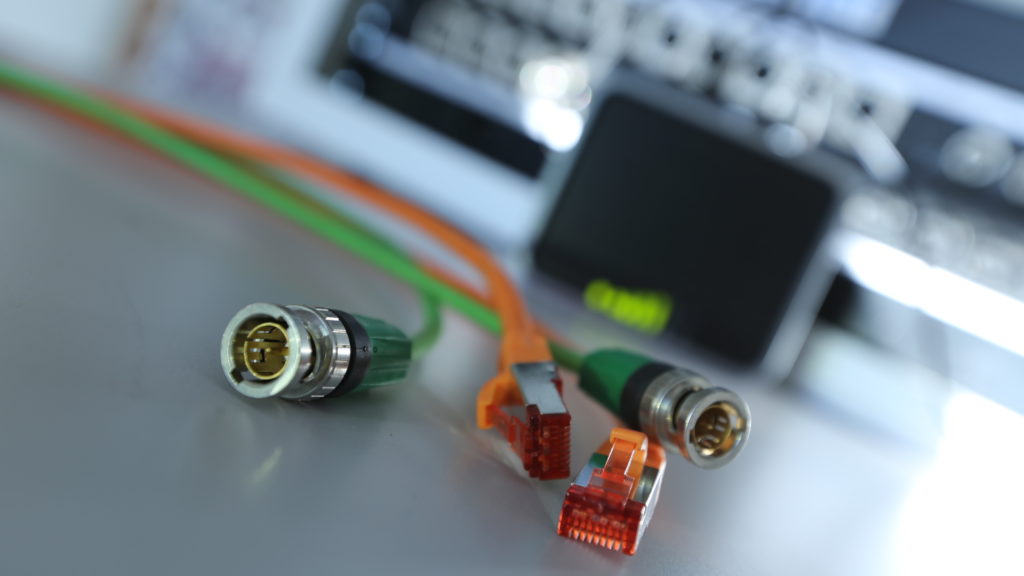 THE ULTIMATE COMMUNICATIONS TOOL
StreamingHouse IP Network
The live transmission system based on IP technology for highest demands (HD/4K).
StreamingHouse Inc. offers its corporate communications customers the ultimate communication tool. Absolutely secure live communication via IP streaming in highest audio & video quality with lowest latency. With audiovisual live communication your goals can be reached faster.
StreamingHouse Inc. can help you to realise these safely.
Either with your own mobile IP StreamingHouse units or as a fixed installation at the customer, at several company locations. The StreamingHouse IP Network can be used locally, nationally or worldwide.
You would like:
connect one or more guests to your conference/congress who are unable to travel to the venue
to stream your congress in addition to other auditoriums with participants
Network your branches locally, nationally or globally to operate internal communication
to live stream your Townhall, Investers Day, Annuall Meeting, etc.
We offer
PTP – point-to-point / unidirectional (one way)
A unidirectional connection from point A to point B.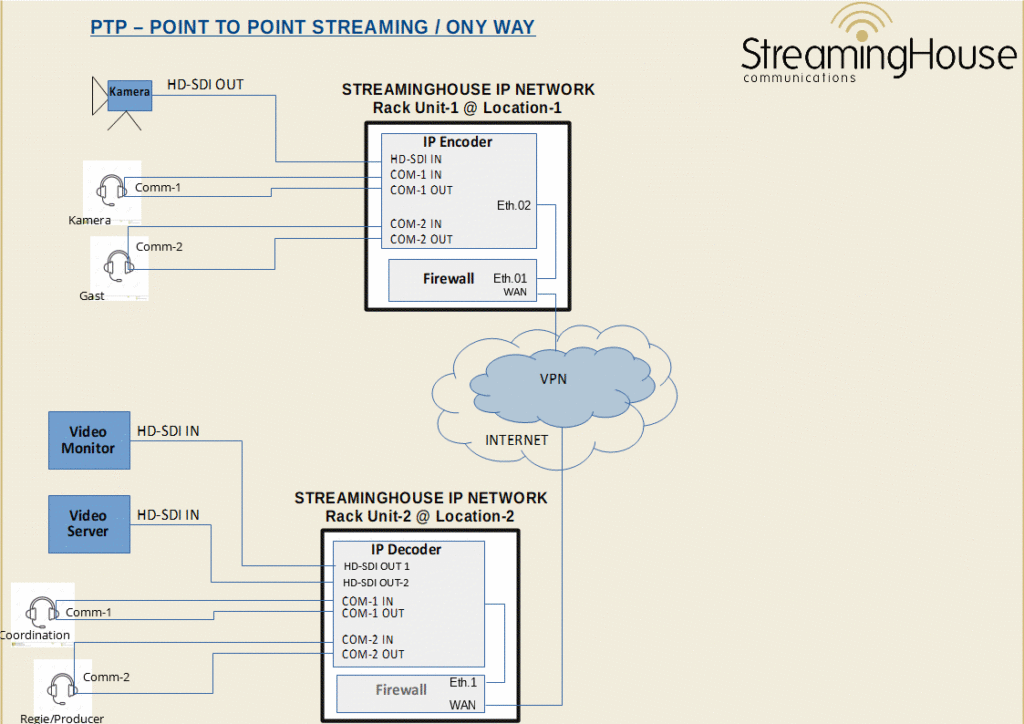 PTP – point-to-point / bi-directional (two way)
A bi-directional connection from point A to point B and simultaneously from point B to point A.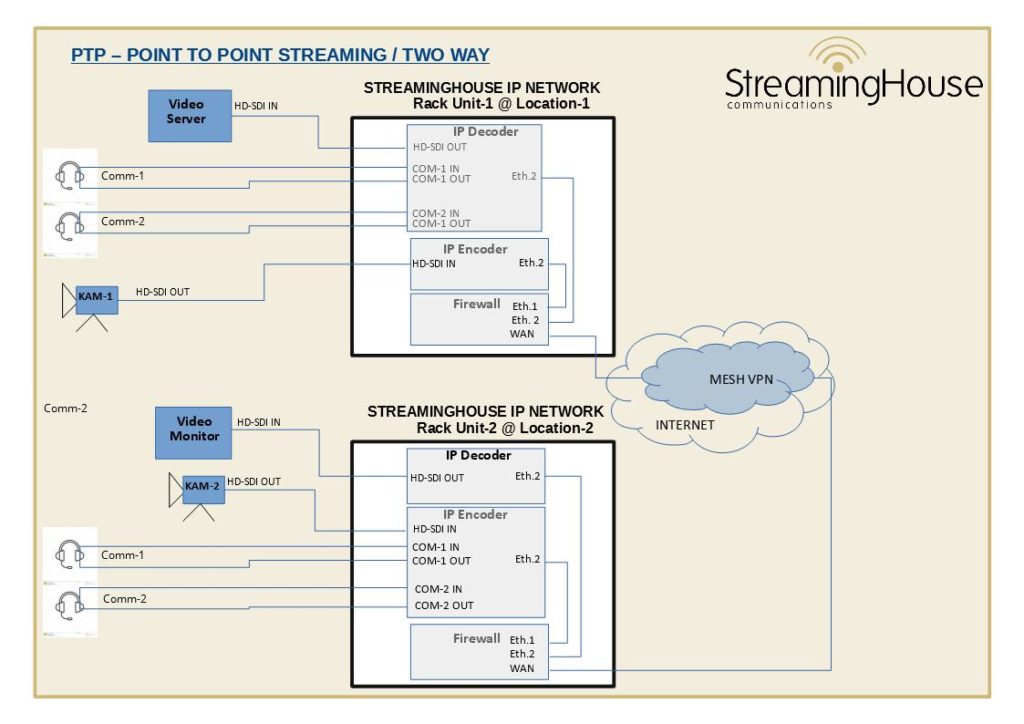 PTMP – point-to-multipoint
One point streams to multiple points simultaneously.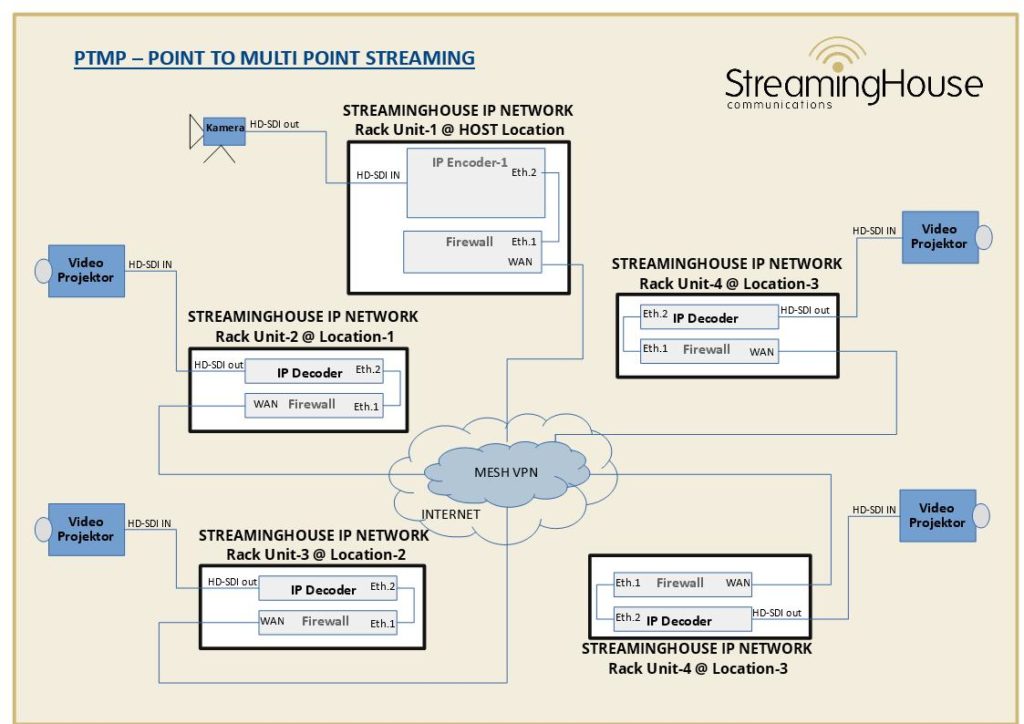 MPTP multipoint-to-point
Streams from multiple points individually or simultaneously to one point.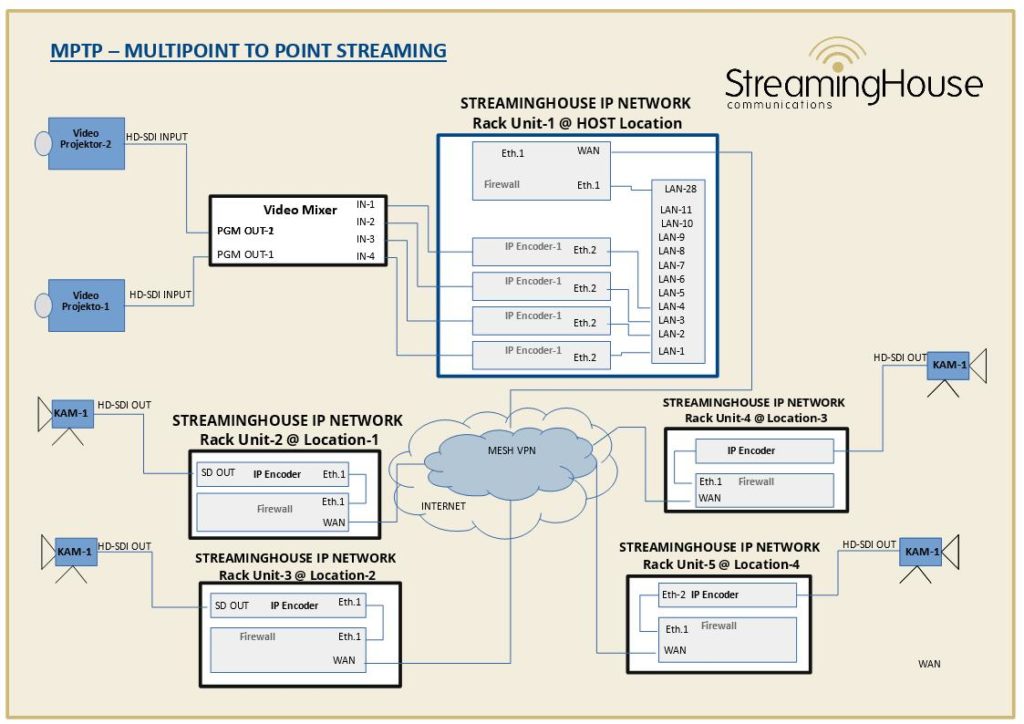 MPTP-MP – multipoint-to-point-to multipoint
Multiple points stream individually or simultaneously to the video direction (Hostpoint). From there, the mixed live program is streamed back to all reception points.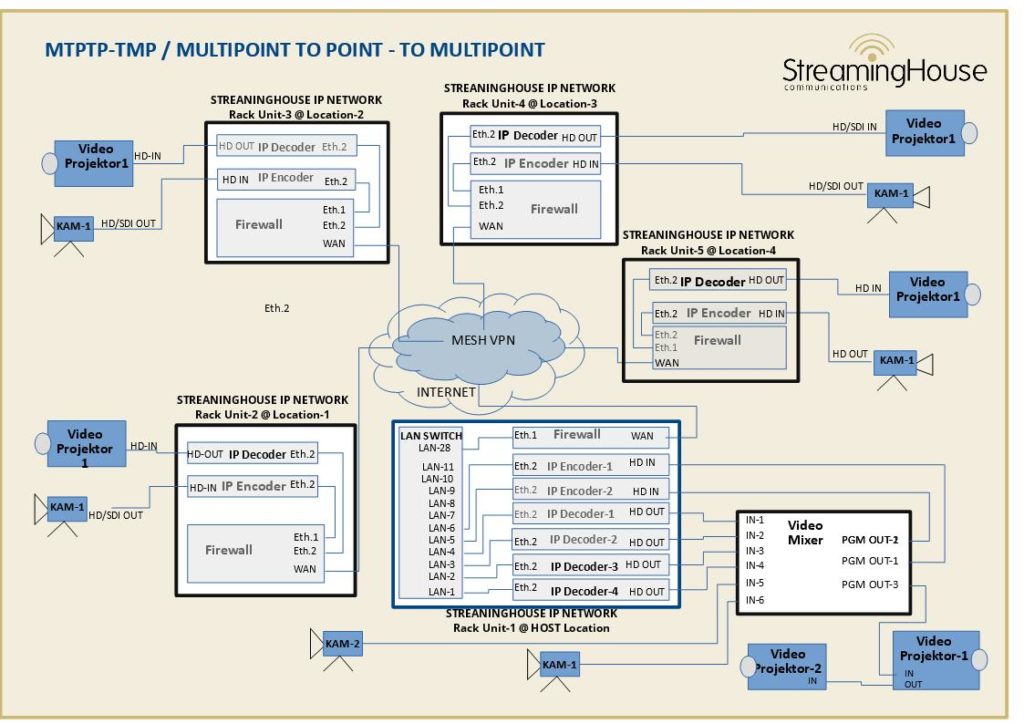 HIGHEST SECURITY
The StreamingHouse IP Network offers highest security thanks to the installation of our Firewall with special security technology. The Live IP streaming system is extremely reliable and can be used over a long period of time.
CONSULTING AND SERVICE CONTRACTS
We offer our customers consulting, service and maintenance contracts.
We accompany the customer,
to realize the corresponding projects in a meaningful way
to plan the installations and integrations exactly
to maintain and update the StreamingHouse IP Network systems accordingly These services can:
can be realized with our mobile units (video/film production & mobile IP streaming systems)
can be integrated as a permanent installation with all branch offices at the customer's request (service contract)
integrated at the customer's request as a fixed installation in combination with mobile units at the customer's and your branch offices (service contract)
If required, we can also offer our customers the entire live video production. We are looking forward to hearing from you.
If you have any questions, please contact us at +41 44 44 00 514.